Chart Of The Day
Chart Of The Day by Weekly ChartStorm -- Original charts covering a range of timely and timeless topics for investors. To subscribe to the Chart Of The Day, sign up as a free or paid user and visit: https://chartstorm.substack.com/account (and switch emails on).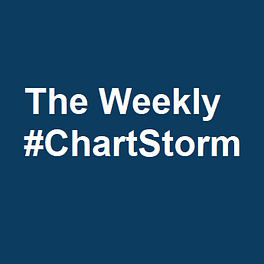 The Weekly S&P500 #ChartStorm
Charting macro, technicals, valuations, and more -- a good and easy way to stay on top of the market outlook!
"Callum is one of the best curators of eye-opening charts in the business."
"Callum Thomas simply produces some of the most interesting charts that I've seen. His ability to source high quality data and illustrate its relevance is second to none. His weekly #ChartStorm publication is a must read for serious students of the market. Its curated content regularly presents interesting observations from some of the brightest minds on FinTwit."
"Callum gives you the best insight into current events around the financial markets. He sources the best content from all across the web and twitter on a weekly basis in order for you to gain an edge ."